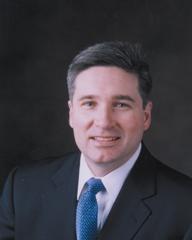 Tom is a founding member of the firm. He practices primarly in the areas of accident and other personal injury law, disabilty, domestic relations, employment, and business transactions.
Email: tom@donaldsonlawfirm.com
Bar and Court Admissions
Tom is admitted to the Bars of the States of Arkansas and Tennessee, the U.S. District Court for the Eastern District of Arkansas, the U.S. District Court for the Western District of Tennessee, and the U.S. Court of Appeals for the Eighth Circuit.
Education
J.D., Marshall-Wythe School of Law of the College of William & Mary, Williamsburg, Virginia, 1993
B.A., Christian Brothers University, Memphis, Tennesee, 1990 (summa cum laude)
Community Service
Tom serves on the the Boards of Directors of East Arkansas Youth Services, Inc. and the Marion Chamber of Commerce and on the Board of Trustees of Crittenden Regional Hospital.